Services & Rates




Photos




Contact Us




Area Vets




Links




Testimonials
















Welcome
Hi, and welcome to the online home of Gentle and Kind Pet Sitting Services. Here you can find the most up-to-date information about G and K Pet Sitting, and the affordable pet sitting services we offer to pet lovers in Brevard County, Florida; including Melbourne and Palm Bay.
G and K Pet Sitting is licensed by the state of Florida.

G and K Pet Sitting offers a variety of services that will accommodate you and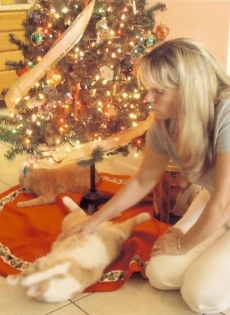 your pets. We have a commitment to you and your pet(s). The most important concern we have is making sure that your pet(s) feels as comfortable and secure with us as they do with you. G and K Pet Sitters are animal lovers and pet owners. Whether you need a pet sitter to walk your dog while you are at work, you take a day trip , away for a weekend, or you take an extended vacation, we will provide you with that peace of mind.
Your pet will benefit by not being subjected to the stress of a strange environment. The possibility of any kennel illness is eliminated.
Our pet sitting services in Melbourne, Florida and Palm Bay, Florida, includes (without charge) watering plants, bringing in mail, and/or newspapers, taking out garbage, opening and closing curtains, turning lights on and off, and most importantly playtime with your pet(s).

Although most clients own either dogs or cats, we welcome birds, fish, horses, and other farm animals as part of our pet sitting services.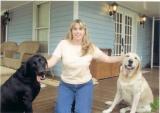 Our most important goal is to provide you with peace of mind by taking care of your pet(s) the same way we would want someone to take care of ours.

Thanks for visiting, and we sincerely hope you enjoy our web site. Why not take a moment to add us to your favorites so you can visit again? We update our site on a regular basis, so there is almost always something new to see.
Kelly Delecce
We are a family owned and operated pet sitting business serving pet owners in Melbourne, Florida, Palm Bay, Florida, and most of Brevard County.

Click Here to review a recent article about us in Florida Today.

• Affordable pet sitting in Melbourne, Florida • Affordable pet sitting in Palm Bay, Florida •
See us on Angie's List:

We offer housekeeping services as well.